The Calyerup Creek Project which is comprised of one exploration license (E70/4998) covers 3 blocks for approximately 8.5km2. It is located approximately 12Km east of Jerramangup township in the Great Southern region of Western Australia.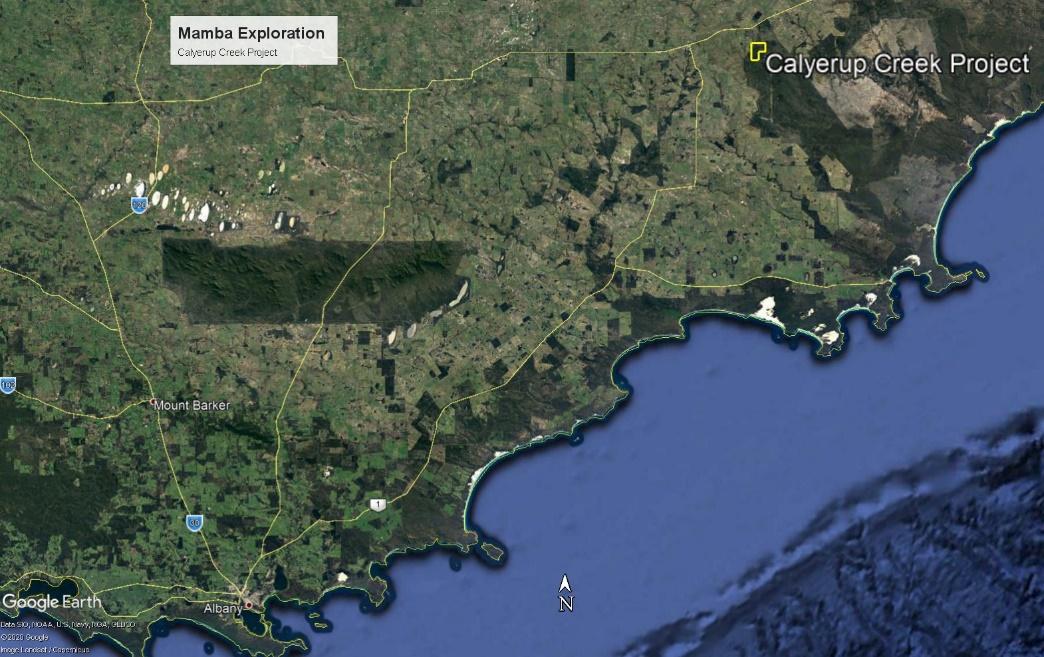 Figure 4.4: Calyerup Creek Project Location
The Calyerup Creek prospect is located on the southern margin of the Yilgarn Block close to the contact with the Albany Fraser mobile belt. Gold mineralization at Calyerup Creek occurs within an S-shaped belt of shallow to steeply dipping granulites and gneisses approximately six by two kilometres in dimension.
Exploration History
During 1987 – 1989, Aurelia Resources conducted exploration on the central and southern prospect on the current Calyerup Project area (See Figure 4.5).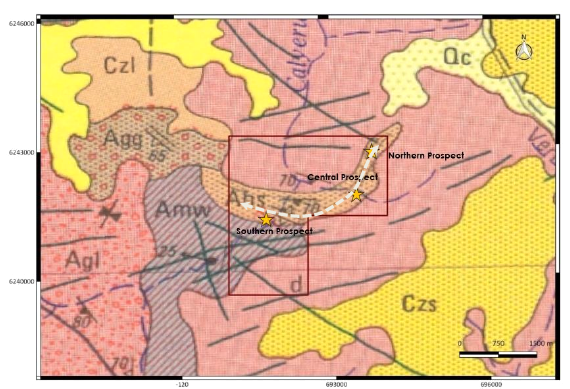 Figure 4.5: Calyerup Creek Project – Area Geology (with 1:250,000 GSWA geology)
An extensive soil sampling programme defined a ~4km long gold in soil anomaly. A 38-hole RC drilling was conducted on the project with prospective grades. Significant Intercepts (>0.5 g/t gold) include:
CCRC001 – 4m @ 1.14 g/t gold from 0m
CCRC002 – 5m @ 3.62 g/t gold from 24m including 2m @ 7.61 g/t Au
CCRC003 – 19m @ 0.92 g/t gold from 2m including 7m @ 1.47 g/t Au
CCRC004 – 6m @ 2.76 g/t gold from 20m
CCRC006 – 5m @ 4.77 g/t gold from 15m
CCRC007 – 7m @ 1.46 g/t gold from 13m
CCRC008 – 9m @ 4.71 g/t gold from 1m including 3m @ 12.71 g/t Au
CCRC009 – 4m @ 2.21 g/t gold from 14m
CCRC010 – 6m @ 1.23 g/t gold from 11m
CCRC011 – 10m @ 1.31 g/t gold from 1m including 3m @ 2.81 g/t Au
CCRC015 – 4m @ 2.76 g/t gold from 17m
CCRC019 – 2m @ 3.37 g/t gold from 10m
CCRC021 – 9m @ 1.67 g/t gold from 14m
CCRC023 – 2m @ 2.06 g/t gold from 14m
CCRC024 – 6m @ 1.92 g/t gold from 8m
CCRC027 – 2m @ 5.17 g/t gold from 16m
CCRC027 – 1m @ 12.10 g/t gold from 39m to EOH
CCRC029 – 3m @ 2.62 g/t gold from 13m
CCRC031 – 1m @ 2.82 g/t gold from 26m
WLCC-P11 – 9m @ 2.63 g/t gold from 10m
WLCC-P12 – 7m @ 3.20 g/t gold from 9m including 2m @ 6.00 g/t Au
Figure 4:6 illustrates some of the drilling results achieved during drilling by Aurelia Resources NL from the Southern Prospect.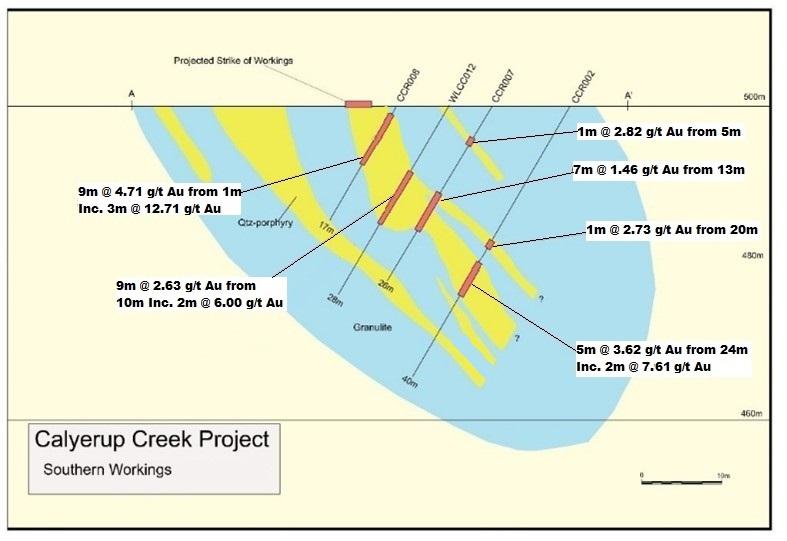 Figure 4.6: Calyerup Creek Project – Southern Prospect Cross Section
In 2011, Temby Minerals Pty Ltd explored the Calyerup Creek project. An RC drilling program was carried out, consisting of 15 holes on the north prospect and 7 holes in the central prospect.
Significant Intercepts at Northern Prospect during Temby drilling includes:
(1) TRC2 – 4m @ 1.8 g/t gold form 14m including 1m @ 4.83 g/t gold; and
(12) TRC16 – 1m @ 9.89 g/t gold from 61m.
Drilling has been undertaken at three separate prospects on the project (Northern, Central and Southern). The central and northern prospects have had limited drilling, this drilling did intersect significant mineralisation. The Southern Prospect has had the bulk of the drilling, however, this drilling has only been very shallow (>25m vertical depth) and the mineralisation remains open at depth and along strike.
Exploration Potential
Calyerup Creek is an early-stage exploration project in the Albany Frazer tectonic zone. It covers the high-grade Metamorphic Craton Margin setting similar to Tropicanna and Glenburgh.
The historical work carried out is limited and involved predominantly shallow drilling, however, indications of significant mineralisation with drilling intersecting up to 12.7 g/t gold were identified which warrants follow up exploration. The area of Southern prospect is the highest priority drill target with drilling proposed at depth and along strike.